Chris Griffiths has over 28 years' experience in setting up and leading successful businesses that have ranked in the 'Deloitte European Fast 50′ and 'The Sunday Times Fast-track 100′. He sold his first company at the age of 26. Chris is the founder of OpenGenius, the company behind productivity software, Ayoa, the first tool to combine Mind Mapping, Task Management and Chat features into one tool.
He is a bestselling author on creativity and innovative thinking skills, with his latest book, 'The Creative Thinking Handbook'. 'GRASP The Solution' reached #2 on the Amazon UK Business Chart, and 'Mind Maps for Business', co-authored with Tony Buzan, ranked #5.
Chris has worked with individuals from organisations operating across the globe in a diverse range of industries, including Government, FTSE-100 and Fortune-500 companies, academic institutes, and major organisations.
He has coached Senior Leadership Teams in the European Commission, Parliaments and Courts, and was invited by his majesty King Abdullah II of Jordan to facilitate a brainstorming session of Nobel Laureates at The Petra Nobel Conference.
He was responsible for the creation of the ThinkBuzan Licensed Instructor Course in Mind Mapping, setting up a worldwide network of over 1,000 instructors. Chris is on a mission to promote innovative and entrepreneurial thinking from the grass roots up through the Inspire Genius Foundation and has now launched a range of training and consulting services through OpenGenius, focusing on Mind Mapping, innovation and creativity.
His latest venture, Tec Marina, provides a creative hub for innovative start-up companies in a converted 20,000 square foot warehouse in Penarth Marina, Wales. Follow Tec Marina on Twitter for news and insights into the developments of this exciting project.
Want to get Mind Mapping tips from the world-leading expert? Visit this page to discover Chris' top tips for Mind Mapping to achieve success!
See Chris on the TEDxCardiff stage sharing his creativity-boosting techniques here:
Chris discussing creativity on BBC World News:
See Chris's best moments:
---
Past Events
Chris' past events as a guest speaker and consultant have included:
The European Commission, Senior Leadership Teams, The Hague
AXA Wealth, UK
Institute of Financial Planners, UK
State Bank of India, UK
Healthcare People Management Association, UK
European Academy for Direct and Interactive Marketing, UK
The National Health Service (NHS), UK
Academy Wales, Welsh Government, UK
Biggerplate Conference Unplugged, UK
The Sunday Times Business Roadshow events, UK
Development Bank Wales CxO Forum, UK
LikeMinds Innovation Conference, UK
Lambert Smith Hampton (ES-group), UK
Global Pets Forum, Nice, France
Dimensional Fund Advisors, London
Pfizer Inc., Kent
Petra Nobel – Annual Conference of Nobel Laureates, Jordan
Digital-Tuesday.com, UK
Diamond Sphere Trading LLP, Monaco
ICON 2014, Prague
Mind Mapping and Technology Conference, Singapore Institute of Management
Optimiza Academy, Khartoum, Sudan
Ideas First Conference, Ukraine
Turnitin, Newcastle, UK
The Scottish Parliament, Scotland
Sharjah Business Women Council, Tec Marina, Wales
Horatio Investments, UK
TEDxCardiff, Tramshed Cardiff, Wales
TEDx ODED, Cardiff
London Stock Exchange, UK
Shenzhen Stock Exchange, China
Stanford University CME Live, US
---
Chris Griffiths advises the largest companies in the world to be better.
Forbes Magazine, ICON Event, Prague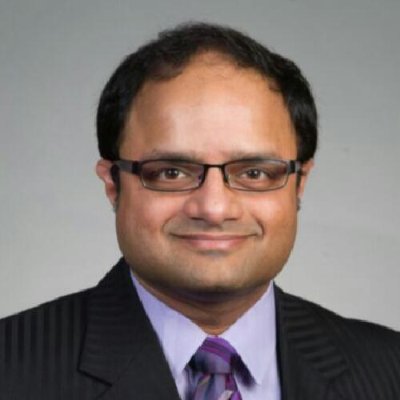 My brain has been given a boost… Very inspirational. This is as good as it gets.
Gopal Raja CEO, Ideation Inc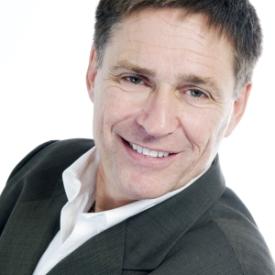 Organisations are proclaiming the need to work smarter – Chris Griffiths provides a map of how to do that.
Bob Urichuck Author
Chris is not only a great human being but also a great inventor, speaker and leader.
Dina Faidi Consultant, Creativity Beyond
Chris shows with clarity and persuasiveness that creative thinking is not magic, but a process that can be learned, developed, and most importantly applied to the challenges, whether business or personal, that confront us all.
Tim Hurson Author of 'Think Better: An Innovator's Guide to Productive Thinking'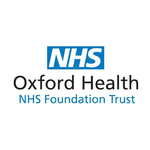 Truly life changing… opened my eyes to thinking differently and being more creative. Many colleagues noticed the change and the business is ultimately seeing the benefit.
Dominic McKenny Director of IT, Oxford Health NHS Foundation Trust
In April 2015 Chris delivered a series of events on innovation for over 200 staff members of all levels, for AXA Wealth, in a bid to get staff thinking differently and boost innovation within the organisation. Feedback from the attendees was summarised by AXA Wealth into the wordle shown here…